The financial services sector is for obvious reasons heavily regulated, especially when it comes to advertising and in recent years, social media. Everything has to be approved from a Financial Conduct Authority (FCA) point of view and this, understandably, can be frustrating for financial advisers.
They can't for example, give advice or product recommendations through advertising, let alone via social media. For instance, FAs are not allowed to give financial advice through blog posts.
So how does a financial adviser use social media?
We posed this question to Lorraine Sellwood, Principal of Sellwood Wealth Management based in Marlow, Bucks.

"My focus is primarily on non-real-time stuff as opposed to real-time engagement such as twitter and Facebook. Because a real concern, is that these channels have an immediate impact and once it's published it cannot be changed. This of course is not a problem for most businesses, but as a financial adviser I need to be more careful."
Choose the most appropriate social media platform
In addition to the business's core website, Lorraine uses LinkedIn and email newsletters. Her carefully targeted online audience are her immediate contacts, clients, and an impressive 500 plus LinkedIn connections.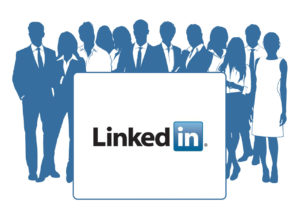 "Using LinkedIn is definitely not about lead generation" says Lorraine. "People visit me online because the business has been recommended to them and not because of cold calling. It's very much a case of a referral checking me out online. And so my main objective about having a good online presence is for brand and credibility reasons. Most importantly, as a financial adviser, it's about people feeling trust – and the need for me to maintain that trust across all platforms."
Plan and manage social media to meet objectives
Lorraine regularly publishes content on LinkedIn, such as case studies (without divulging client details), and sends out regular e-newsletters which offer generic tips and information such as the self-penned 'The 12 days of Christmas' – an editorial about the key 12 changes in the UK economy that happened in 2016.
She also makes sure she posts 4 times a week, using a structured approach. This includes a weekly Insights page (which is a topical editorial); an industry specific post that links back to the core website; and news about any charity work and events being held by the business.
And to save her valuable time and ensure her content is updated regularly, she now has someone managing her LinkedIn page. She simply agrees the content at the beginning of each week.
"This is because," she adds "It's important to me that people who land on my LinkedIn page, for instance, know I am active online. I regularly update about what I am doing, so it's not dead page''.
We couldn't agree more with her approach.
When it comes to choosing the right platform to connect with your audience and using a well thought out and structured approach in managing your key social account – Lorraine is a great example of how to do it well.
If you're unsure about which social media platform best suits your business or want to know how to make the most of the social media you do have. Just drop us a line and we'll be happy to help.
For the latest updates from Sanzen Digital follow us on Facebook!