Making
social media

 work for your business

Most businesses often charge ahead with social media without measurable objectives and a clear strategy. The end result is being active on networks your customers don't visit or wasting your time posting material which doesn't interest your audience.

Chances are you already have some social media presence and like many businesses you are finding it frustrating or a waste of your valuable time. It might be that social media is completely new territory for your business.

You want to "go social" but you are not sure what the best approach is. Whatever stage on the social spectrum your business is, we can help.
How
social media

can help your business
Increase your brand visibility and audience
Improve your organic search ranking
Engage with your customers and a new audience
Reduce costs – in customer services, advertising, and even product design or your service offering
Increase revenue – through greater reach, driving traffic to your website
How
we can help

your business
Social Media STRATEGY
For more powerful social media campaigns – Sanzen will help you develop an effective social media strategy which will:
Target your audience
 Define measurable social media goals which are aligned with your business objectives and resources
 Provide a plan of action which will help meet your goals
Social Media DEVELOPMENT AND DESIGN
There are so many social media platforms, it can be hard to know where to begin.
We will provide you with useful recommendations and the right support to determine the best platforms for you
We will help you save time and resources by setting up your social accounts and pages with your brand, designs, and logo
Social media ADVERTISING
With millions of people using social networks, social advertising has become a real and tangible driver of leads and sales. And unlike traditional advertising, a social media ad campaign is not only more targeted but also cheaper. So whether you want to drive more traffic to your website, generate more leads or engage more with your audience, we will:
Identify social advertising opportunities across key platforms which will meet your business needs
Set up social advertising campaigns for you, including A/B testing campaigns
Monitor your campaign from start to finish and optimise your ads spend, ensuring your goals are achieved and within budget
Social media CONTENT MANAGEMENT
For small businesses the key issue is resource. If you don't have someone to manage and monitor your social media, it can be a drain on your time and a potential distraction from your core business.
We will:
Show you how to monitor and manage your social media pages e.g. Facebook, Twitter, Pinterest …
Set up an effective content management strategy for you
Or if you prefer, we can:
Monitor and manage your accounts for you with scheduled key content and posts
Did You Know?
92% of marketers working with small businesses (between two and 10 employees) agree or strongly agree that social media is crucial to their marketing efforts –  Source: social examiner 
Frequently Asked Questions (FAQs) For Social Media
How much will I need to spend?
Our service is designed to save you a lot of time from doing your own social media. The minimum we require is 30 minutes to an hour of your time for a monthly call to review performance and help plan for the following month.  Then once a month, you'll get new content in your inbox to sign-off.  And of course, you'll have plenty of time to get back to us.
Can I still post to our social media accounts?
Yes of course! This is why we plan with flexibility.  You can also simply send us an (ad-hoc) weekly bulletin of what's going on and we'll create all the necessary posts to send out.  It's your call.
How are you able to understand my business enough to create relevant posts?
We are experienced marketers and it's our job to get to know your business and brand pretty quickly. We get a good idea from looking at your marketing materials and social media; your existing audience & customers; and most importantly – from talking to you and any staff.
Should I just get our Admin, PA or designated marketing person to run our social media?
Obviously, this can make financial sense. However, we would urge you to consider these factors: do they have the necessary skills, experience, and time needed to research, plan and then create engaging content?  Can this be done without sabotaging the rest of the work they need to do?
I'm thinking about hiring someone in-house to manage my social media.
This is always a viable option. However, calculate the costs of doing so (recruitment fees, training etc…) and it soon adds up!  So when you could have a dedicated social media manager for less than £190 month – getting outside support is certainly a cost-effective and stress-free option.
How are you different to other social media agencies?
The main thing that sets us apart is our flexibility. We offer packages that deliver value no matter what the budget. We also have a holistic approach to your social media: so it's integrated with the rest of your marketing and aligned to your business objectives.  Finally, we don't hold our clients to long contracts.
Will I be tied into a contract?
No.  It doesn't matter what your reasons are to stop using our services.  You can cancel any time.  All we ask is that you agree to a simple agreement at the start.  And to give us a 30-day notice when you wish to cancel.  So why not just try us out for a month?
What kind of stuff is in the agreement?
The common points that will make things run smoothly and with no surprises – such as agreed set times for when we will respond on your behalf; when you should expect to receive the monthly content; timings; the sign-off procedure etc. just drop us a line if you would like to see an example copy.
How and when can I contact you?
We see ourselves as part of your extended team, so we like to touch base with you regularly – even if it's just to say 'Hi!'  But if you need to contact us, it is simple.  Just drop us a line and we'll get back to you.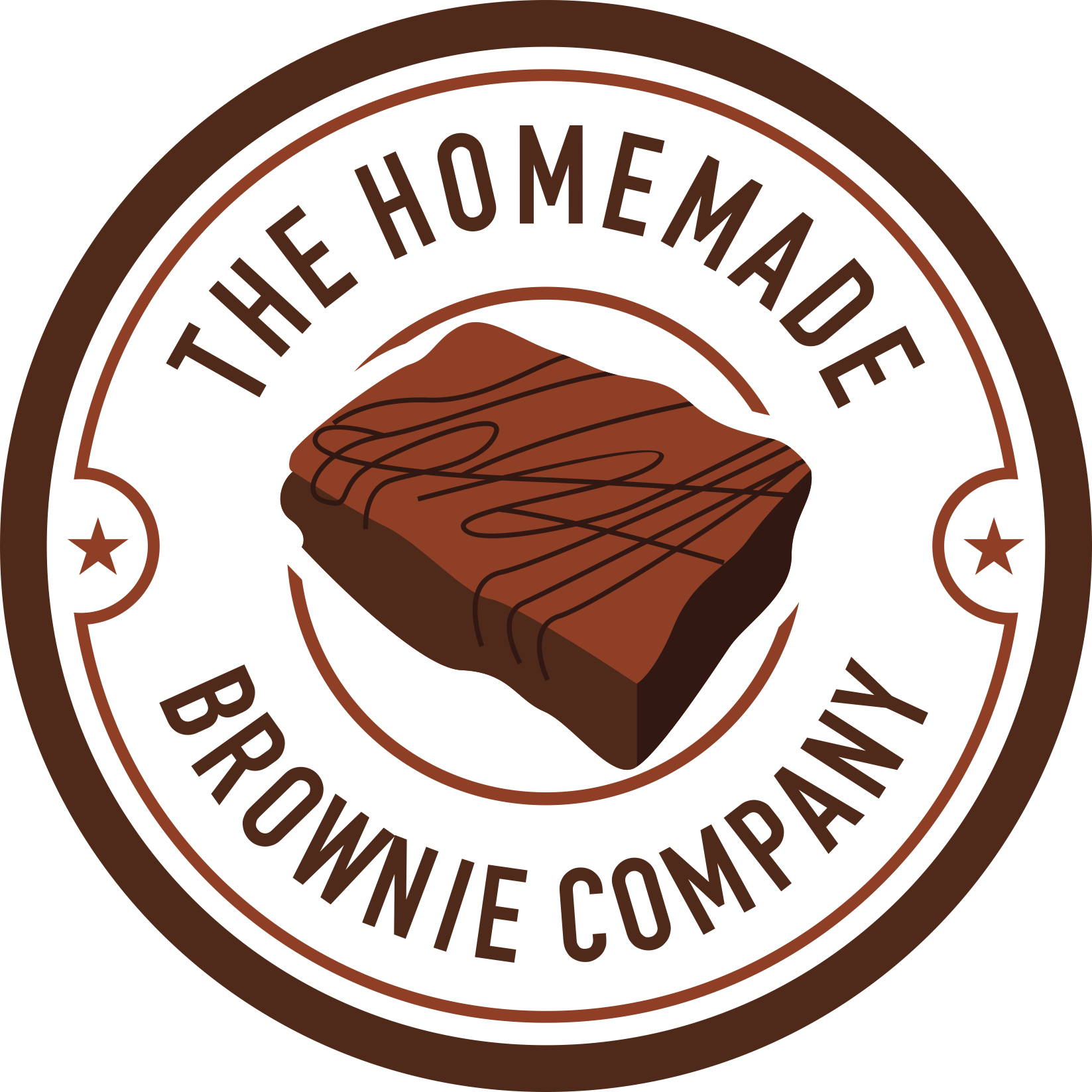 Case Study
Being a fairly new but already established business, The Homemade Brownie Company wanted to improve their online presence, especially on Instagram. They contacted us to see how we could take on board their Instagram content management.

I would like to thank Sanzen Digital for the excellent job that you have done. You manage my social media on Facebook and Instagram and drove additional traffic to my website which has improved my google rating immensely. You have been doing this with limited supervision and input from me and your messages are spot on. I would highly recommend your services.
Veronica Koppleman


Sanzen Digital have been managing social media for our Thai food business and helped by adding discipline and structure to our posts. This has meant that we are giving our customers a consistent and regular message when they follow us. The posts have been imaginative, relevant and interesting meaning they are liked more often and our amount of followers has increased!
Vivien Laderbourg, Owner
www.khoobart.co.uk

Lina helped me set up a Facebook business page and provided the level one Facebook training I needed. She is lovely, thoroughly professional and was very patient with me too! When it comes to Facebook and marketing she knows her stuff. Highly recommend a one to one training session.
Sara Brandis Coaching, Founder
www.brinkofchange.com