Setting up Sanzen Digital over 4 years ago has been the best decision I have ever made and if you are a business owner yourself, CEO or Director, and are like the businesses we serve, then I know you know what I mean!
Sanzen has been helping businesses like yours – that are interested in improving your online presence as a brand – on a variety of projects ever since – and it's been an incredible and rewarding journey for both ourselves and our clients.
My mission for Sanzen is pretty simple. It's to help businesses like yours get access to affordable and meaningful digital marketing services.  We strive to provide 100% honest audits, proposals and quotes.  And that's not all, we also have guarantees to give you peace of mind that your project will be done on time and within budget.
Let me introduce our team…..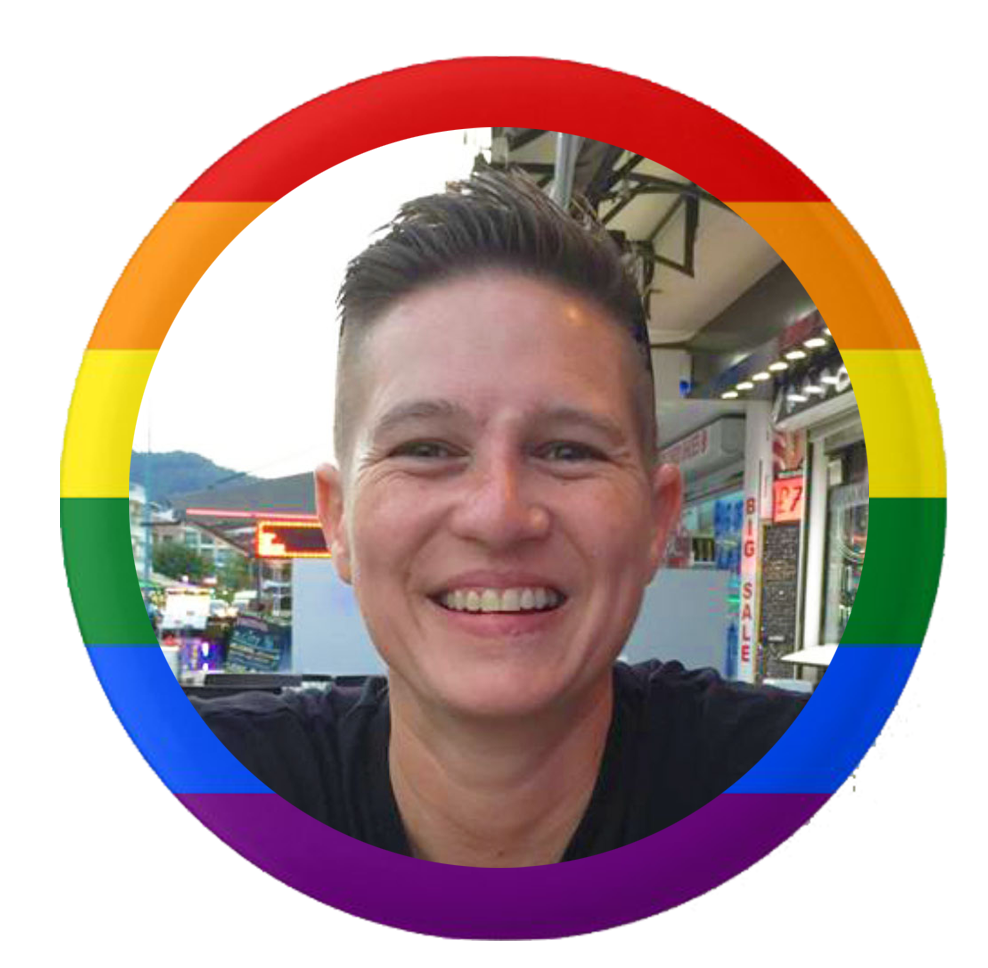 Tracy Barlow

Website Design & Development
Tracy has a love for all things digital!  With a passion for bringing things to life, her personal motto is:  'Dream the impossible, live the dream…never stop believing'.
If you don't dream it, you won't see it;  and if you can't see it, it can never happen!
Having 8 years' experience in web design and development, Tracy has a passion for beautiful designs and a flair for the creative.
Originally from South Africa, she moved to the UK in 2011 and currently lives in Reading, Berkshire with her wife Zané and two cats, Fuzz & Lily.
Matt Noble Wright

Copywriter
Matt is a copywriter with a financial background who understands how to interpret, communicate, and simplify complex themes to targeted audiences.
His practical understanding of how businesses work and what customers need, allows him to create a competitive edge when producing marketing copy.
He has worked with many industries, from professional services (banks, accountants, solicitors) to retail (restaurants, hotels, shops), producing a wide range of copy, from White Papers to Case Studies, to websites.
Based in the lovely village of Hazlemere, Matt is a keen runner and cyclist and we're super pleased to have him as part of the Sanzen team!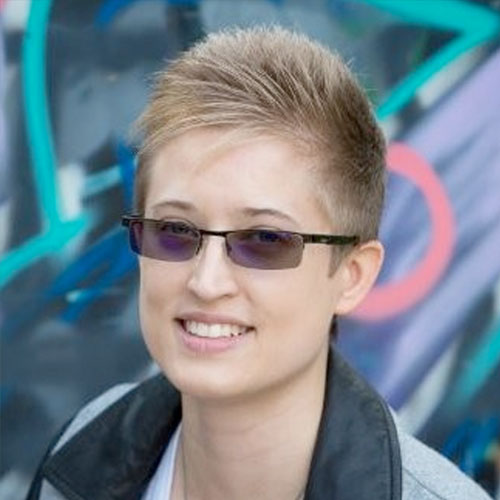 Elle Tull

Graphic Designer
A brand and print specialist with 10 years of print industry experience, Elle creates logos and bespoke marketing collateral for corporates, organisations, and individual businesses.
Whether you're a start-up that wants to launch with a bang or an established company embarking on a new chapter, Elle provides a collaborative service that gets to the heart of what you want to achieve and turns it into a powerful visual asset.
In her spare time, Elle takes care of her canaries – and dog sitting!
Josie Weston



Social Media and Paid Advertising
Josie is a social media marketing and Facebook advertising specialist. She understands how to explain the ins and outs of social media in a jargon-free and accessible way.
Josie has extensive knowledge of social media advertising and works strategically to bring advertising clients the best results that their budgets can get. She knows how to analyse data and make tweaks to advertising campaigns to make them perform better.
Originally from Manchester, Josie now lives in Merseyside with her family and her two black cats. In her spare time she enjoys baking and spending time exploring outdoors.
Linda Huckle



Expert LinkedIn trainer and consultant
Linda is known as #LinkedInLinda and is an independent LinkedIn Trainer, Strategist and Consultant, with a respected reputation for authentic LinkedIn Training for Business in straightforward language, using an ethical, honest approach.
She provides bespoke and up to date training and coaching in LinkedIn to enable small businesses to enhance their personal & business brand with the right etiquette, cultivate loyal, long term business relationships, attract quality clients & elevate their business growth.
Based in Camberley, Linda loves long walks in the surrounding countryside with her family, dog and enjoys Nordic Walking with friends. She is an avid reader too!
To take advantage of our exclusive LinkedIn training packages and discounts in partnership with Linda Huckle Training  – all you need to do is contact us.
Check out Linda's blog article written especially for Sanzen –  Is your LinkedIn Profile Audience Centric?
Get in touch
Our team loves everything digital, but we're still fans of good old fashioned human interaction!