As most business owners you're probably well aware that you need a top-notch website that works smoothly for you to get your products or services out there. However, getting a website up and running is half the battle. Just like the need to regularly service your car or boiler you need to also ensure your website is kept in working order also. And, this is why having a maintenance package is essential.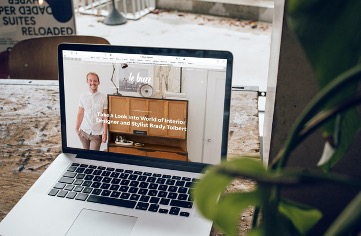 WHAT IS A WEBSITE MAINTENANCE PACKAGE?
It's the process of checking if your website is working perfectly as well as having security updates, fresh content, boosting traffic growth and ultimately, ensuring your website visitors stay happy.
"Having a Website Maintenance package is your secret weapon in garnering more customers while retaining existing customers!"
DO I REALLY NEED ONE?
Wondering if it's necessary for you to have one for your website? I'll tell you why it's an absolute essential!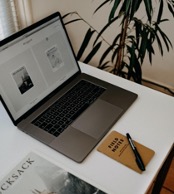 If you are offering online services to your clients, you need to make sure your website's quality is in line with the quality of your work. In your prospect's eyes, your website reflects your services' quality. Will outdated content look appealing?
"Would you feel safe making a purchase from a website that has outdated security or has broken links everywhere?"
The bottom line is, Website Maintenance ensures your website is giving the best customer experience and giving the right impression to your visitors. And as mentioned above, having fresh and updated content keeps your SEO strong, helping you garner more and more happy customers!
And finally, without investing in a Website Maintenance package, your website will accumulate issues and problems. As a result, it will cost you so much more to fix or the worst case, complete loss of business.
STILL LOOKING FOR MORE REASONS TO START?
Here are 4 reasons why a Web Maintenance package will benefit your company!
Hackers on the loose!  WordPress is a popular and well-loved platform by countless businesses and companies; however, the downside is that the more prominent the platform, the more hackers are swarming to your website. The older the website, the more prone it is to be hacked, so keeping your WordPress website updated helps prevent such attacks.
Having a backup is a must.  Without updating your website regularly, you risk losing your site data and risk starting all over again. This makes it time-consuming and costly!  Data loss will negatively affect your business and you risk losing your customers' trust. No matter how heavily guarded your website is, you will still be prone to data loss without having a backup.
A sleek and speedy user experience. We all know the importance of a website's loading speed. Slow websites equate to frustrated customers and loss of opportunity. By keeping your website updated, this ensures your website will continue to work seamlessly.  A Web Maintenance Package also boosts your company's credibility through updated content and web design. Research has shown that 75% of users judge by website design alone. If you keep your content fresh, this gives every user the assurance they need before making a purchase.
Not maintaining your website will cost a pretty penny! Investing in a Web Maintenance Package avoids costs to snowball due to more and more issues piling up and being neglected. To fix data loss, it takes a huge chunk of your time and money.  And don't get me started on removing malware! This will cost a lot more than a Web Maintenance Plan.
LET ME HELP YOUR WEBSITE STAY UPDATED
If you have a WordPress website – well, keeping your website up to date and looking good has never been so easy! I ensure you get weekly updates on your website's core, theme and plugin files, weekly backups, security updates, and more on my Website Maintenance Package.
And the best part? I offer one hour of free edits each month!  What's even sweeter….is if you take advantage of my yearly plan, paying upfront not only gets you 12hrs of FREE edits each year to use whenever you want, but also a massive discount!
Find out more about my website Maintenance Package today and enjoy the rewards of a well-maintained website.
About the Author
Tracy is Sanzen Digital's chief website developer and our recommended partner for providing Website Maintenance to our clients.